PRO DESIGN Europe Bruckmühl
Who we are and what we do!
Based on 40 years of practice in the E²MS market we have extensive knowledge in the areas of electrical engineering, PCB design, mechatronics, production engineering, process engineering, measuring and testing - decades of experience that you can benefit from.
Our specialists work closely together and take advantage of interdisciplinary synergies. The results are powerful, cost-efficient high-end solutions characterized by sophisticated concepts, short process cycles and high reliability.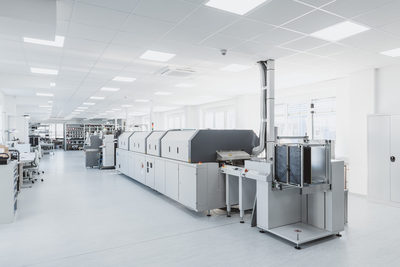 Your Success is our Mission!
We would be happy to accompany you from the start
The customer decides for himself from which process we can support him. The cooperation in every variant begins with the detailed consultation and is accompanied by the after-sales service after the project has been completed.
Development - PCB layout & design - manufacturing
Development project
PCB design
Production