Logistics
International Shipping Process
Through years of experience in the field of logistics, PRO DESIGN has built up a large network of logistics partners worldwide. Our logistics team organizes the global delivery and pick-up of your products by land, sea, air or special transport. For this purpose, product-specific packaging such as transport boxes, transport cases, normal cardboard boxes and special designed shuttle packaging for individual assemblies are used. Your products can also be delivered within a defined time frame, so that the smoothest possible process can take place. Furthermore, our special trained staff take care of the entire customs clearance and documentation of the goods when shipping to non-European countries.
An Extract of our Packaging Possibilities: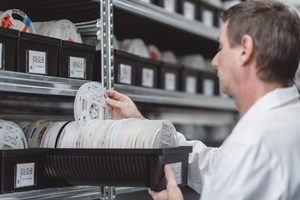 Storage and Job Preparation
As a central point of contact inside and outside the company, the logistics department is also responsible for preparing the contracts. Here, PRO DESIGN attaches great importance to the product-specific storage of, for example, moisture-sensitive components with Moisture Sensitivity Level (MSL), which are stored in the drying cabinet. On request, finished modules can also be stored in the consignment warehouse or foreign warehouse and retrieved according to customer classification.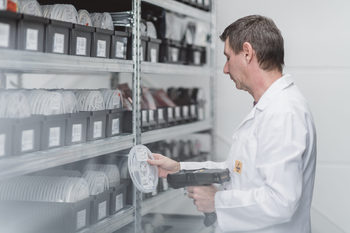 Efficient Working by using latest Technologies
PRO DESIGN's team is constantly improving its processes, always trying to be at the cutting edge of technology. The use of scanners speeds up and simplifies the collection and storage process in the warehouse department.