Funding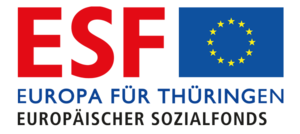 To expand our development capacities nationwide, PRO DESIGN has an aditional development department in Arnstadt (near Erfurt) in the middle of Germany. The new development department in Anrstandt was financially supported by the "Thüringer Aufbaubank".
More information on ESF supported projects >>

In order to preserve our competitiveness and productivity, PRO DESIGN has invested in the job security and in the acquisition of new machines and equipments at the development center in Arnstadt. The investment has been funded by the Funding Programm Thueringen-Invest.
Research Projects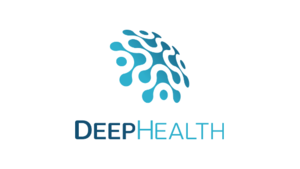 The aim of DeepHealth is to offer a unified framework completely adapted to exploit underlying heterogeneous HPC and Big Data architectures; and assembled with state-of-the-art techniques in Deep Learning and Computer Vision. In particular,the project will combine High-Performance Computing (HPC) infrastructures with Deep Learning (DL) and Artificial Intelligence (AI) techniques to support biomedical applications that require the analysis of large and complex biomedical datasets and thus, new and more efficient ways of diagnosis, monitoring and treatment of diseases.

The essential objective of MANGO is to achieve extreme resource efficiency in future QoS-sensitive HPC through ambitious cross-boundary architecture exploration. Therefore PRO DESIGN supplies the project with own developped and produced proFPGA systems.

The aim of the CRIM-TRACK project is to demonstrate a working sensing device that can be developed into a portable, miniaturized, automated, rapid, low cost, highly sensitive, and simple "sniffer" and detection unit, based on a disposable micro-colorimetric chip. The unit can be used for identification of a wide variety of illegal drugs, drug precursors and home-made explosives. It will provide custom officers, police and other authorities with an effective tool to control trafficking of illegal drugs and drug precursors.

The PROPEDES project is based on a network of imaging surrounding sensors to create an anticipatory motor vehicle night-vision device to protect pedestrians. PRO DESIGN developped and produced a FPGA-based development platform with implemented and verified algorithms. In addition the company has developped an universal communications interface between developpment platform and host.

The project "INDOOR/Galileo" focuses on the positioning- and navigation-technologies for the professional area. The indoor-positioning takes place with high availability and accuracy(3D). PRO DESIGN created a verification concept and implemented a ASIC-Design on the verification platform. Finally the company has developped and produced application- and test-boards for pre- and post silicon ASIC verification.
Strengths of our Development Team:

Development and verification of complex digital circuits and systems
Complex FPGA-based circuits (e.g. Xilinx Spartan, Xilinx Virtex, Altera Stratix)
Electronic System Level Design with System C models
Digital circuits with embedded processors
Test and verification concepts
Development and optimization of high-performance data bus and communications systems
Interfaces: PCIe, LVDS, HDMI, DVI, USB, BlueTooth, Rocket IO, Gigabit Ethernet, etc.
Embedded system design for different market segments
Soft-/Firmware for embedded systems
Drivers for Windows & Linux
GUI development
Test programs for hardware / software co-verification
HDL design including test and verification concepts
Implementation of software algorithms into HDL (e.g. image processing algorithms)
Softcores and embedded controllers for FPGAs
HDL verification and test concepts, assertion-based methods