Promotion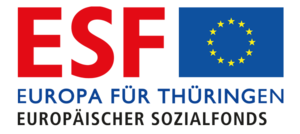 Pour développer des capacités de développement entièrement, PRO DESIGN a un département développement supplémentaire à Arnstadt (près d'Erfurt) dans le centre de l'Allemagne. Le nouveau département développement à Arnstadt était financé par la "Thüringer Aufbaubank".
Plus d'informations d'ESF projects soutenus >>
Projets de Recherche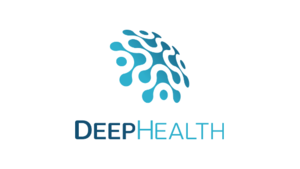 he aim of DeepHealth is to offer a unified framework completely adapted to exploit underlying heterogeneous HPC and Big Data architectures; and assembled with state-of-the-art techniques in Deep Learning and Computer Vision. In particular,the project will combine High-Performance Computing (HPC) infrastructures with Deep Learning (DL) and Artificial Intelligence (AI) techniques to support biomedical applications that require the analysis of large and complex biomedical datasets and thus, new and more efficient ways of diagnosis, monitoring and treatment of diseases.

The essential objective of MANGO is to achieve extreme resource efficiency in future QoS-sensitive HPC through ambitious cross-boundary architecture exploration. Therefore PRO DESIGN supplies the project with own developped and produced proFPGA systems.

The aim of the CRIM-TRACK project is to demonstrate a working sensing device that can be developed into a portable, miniaturized, automated, rapid, low cost, highly sensitive, and simple "sniffer" and detection unit, based on a disposable micro-colorimetric chip. The unit can be used for identification of a wide variety of illegal drugs, drug precursors and home-made explosives. It will provide custom officers, police and other authorities with an effective tool to control trafficking of illegal drugs and drug precursors.

Le projet PROPEDES est basé sûr l'ensemble des capteurs d'environnement imagée pour créer un appareil de vision nocturne à la protection des piétons. PRO DESIGN a développé et produit un plateforme de développement basée sur FPGA. De plus, les algorithmes sont réalisés et vérifiés et l'entreprise a développé une passerelle de communication entre le plateforme de développement et l'hôte.

Le projet INDOOR/Galileo se concentre sur la technologie de positionnement et navigation pour le secteur professionnel. Le positionnement indoor a lreu avec une une disponibilité particulièrement élevée et une grand précision(3D). PRO DESIGN a créé un concept de vérification et les experts ont réalisé et verifié le design ASIC sur la platforme de vérification. Enfin l'entreprise a développé et produit des boards de l'application et test pour une vérification ASIC de Pre- et Post Silicon.
Plus d'information de INDOOR / Galileo >>
Les forces de notre Équipe de Développement

Développement et vérification de circuits et de systèmes numériques complexes
Circuits Complexes à base de FPGA (ex. Xilinx Spartan, Xilinx Virtex, Altera Stratix)
Conception électronique au niveau système avec des modèles System C
Circuits numériques avec processeurs embarqués
Test and vérification de concepts
Développement et optimisation de bus de données hautes performances et de systèmes de communications
Interfaces: PCIe, LVDS, HDMI, DVI, USB, BlueTooth, Rocket IO, Gigabit Ethernet, etc.
Conception de systèmes embarqués pour différents segments de marché
Soft-/Firmware pour les systèmes embarqués
Drivers pour Windows & Linux
GUI développement
Programmes de test pour le matériel / logiciel de co-vérification
Conception HDL y compris le test et la vérification de concepts
Implementation of software algorithms into HDL (e.g. image processing algorithms)
Implémentation d'algorithmes logiciels en HDL (par exemple des algorithmes de traitement d'image)
Softcores et contrôleurs embarqués pour les FPGAs
Vérifications et concepts de test HDL, assertion-based method